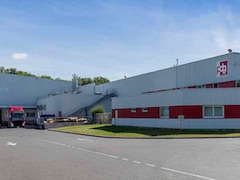 For more than 60 years, PDG PLASTIQUES has built its know-how in the plastic packaging industry. We're a professional team of men and women involved in an industrial adventure. PDG PLASTIQUES is an independent family business, firmly geared towards innovation, with a global performance based around 3 inseparables principles: Economic, Social and Environmental responsibility.
Present in the fields of beverages, food, health and beauty, home care and chemistry. Development of new preforms that always meet your needs. We always that our project with high confidentiality, and our engineers and technicians work in close collaboration with your teams to optimize the solutions and the delays of marketing of your packaging
The developments are from the preform conception right through to the process of your blowing machines
The blowing division of PDG PLASTIQUES has produced bottles, flasks and containers in PET since 2000. A new and varied machine stock answers the needs of our customers for containers from 5 ml to 10 L.
Blowing technology (two steps) with ou without preferential heating, Injection-Blowing technology (one step), blow-trim process for wide mouth jars, complex forms, and deep grip blow molded handles.