Standard PET preforms & specific developments
PDG PLASTIQUES is present in the fields of beverages, food, health and beauty, home care and chemistry. PDG PLASTIQUES offer a wide range of standard PET preforms that advances steadily, as well as specific developments.
On demand we include R-PET (recycled) in our products and we work on future bio-sourced materials.
| | |
| --- | --- |
| Col / Neck finish | Weight |
| 30 / 25 | 17.5 - 24.5 - 26 - 28 - 31 - 33 - 36 - 50 g |
| 29 / 25 short | 8 - 10.5 - 11.5 - 18.7 - 21 - 22 - 23 - 23.5 - 24 - 24.5 - 26.5 - 28 g |
| Ø 38 3 starts (38-33) | 18 - 22 - 28 - 32 - 33.5 - 35 - 44 - 50 - 62 g |
| Ø 38 3 starts (38-33) | 17 - 24 - 28 - 38 g Prelactia full light barrier for sterilized milk |
| PCO 1810 | 20 - 33.6 g |
| PCO 1881 | 18,5 - 30 - 32 - 36.5 g |
| 26/22 carbonated | 10.5 - 17 - 21.5 - 23 - 28.5 - 30 - 34 g |
| 48 / 41 | 47 - 55 - 62.3 g |
| 21 / 29 | 22.5 g |
| BPF diameter 28 | 60 g |
| 27 / 32 | 6.5 g |
| 29 / 23 (child proof closure) | 24 - 27 - 33 g |
• Specific Preforms on request PET, R-PET, PP, bio-sourced materials
• Development, trial, short series, production
• All colors on request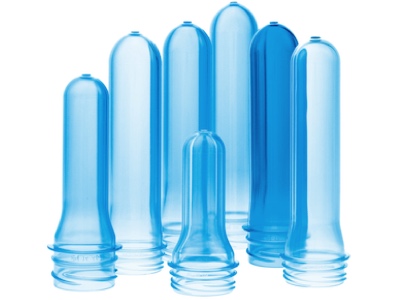 Standard PET preforms drawings on request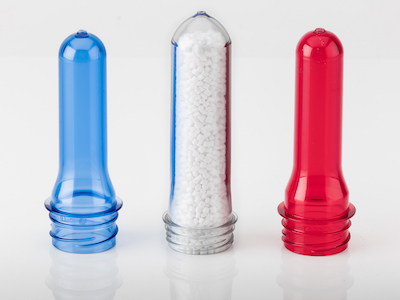 All colors on request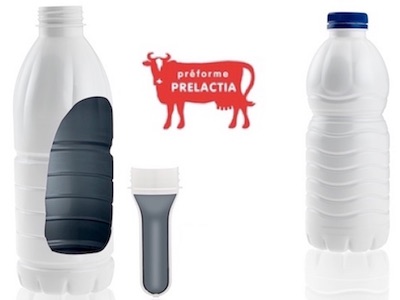 Prelactia light barrier for sterilized milk